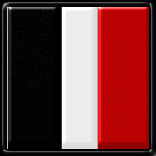 Welcome to NPEA Online
Members may subscribe…
Our site is currently undergoing some major upgrades to better serve our members.  One is the ability for NPEA members to subscribe to updates that may be sent out by the NPEA Officers.
When you subscribe, your home email is placed in our site's database.

The process is short and simple.
Use the form below to subscribe.
You will then be taken through a short process to confirm your subscription.
Please subscribe below by using your
FIRST & LAST name with your BUILDING in parenthesis – i.e. Bobby Smith (East)
Remember to use your HOME email address (school emails will be removed from the list).
---
'Latest News' Page contains valuable information
Set-up as a Blog posting…
The information supplied by your NPEA Officers and representatives will be placed on our Latest News page. The information is set to appear in a Blog format similar to many news websites now online.
The lastest news will be posted at the top of the column and previous news will move down the postings.
As this site develops and is used more by the membership, more information and services can become available here online.
Visit fellow OEA Member sites…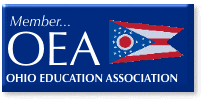 Our website and online server is being provided to us by the Ohio Education Association. The OEA has provided the software for the website development (WordPress) and they maintain a list of all OEA Local Sites.


As you visit many of the sites, you will find some associations who actively use their site while many others do not. It simply comes down to the ability of a membership and leadership to begin using the resource. NPEA member Mike Exley is serving as the site administrator (not Mike Emery, who serves as the school district's rep from Epiphany Management, our district's computer technicians). Exley has been serving as the site administrator for the New Philadelphia Athletic Department, the Marching Quaker Band and the Vocal Music Department (Exley does not serve as the NPCS website administrator).
---